Walks in the area

Slí na Sláinte Illustrated Walk
An illustrated walk by Dan Murphy giving the history of the area with photographs. Click on the image below.

---

Kildavin Loop
An 8 Kilometer walk around Kildavin and the surrounding area by Enda Smyth with photogaphs and history. Click on the image below.

---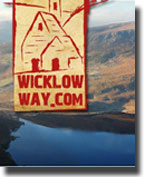 The Wicklow Way

The Wicklow Way is a 127 Kilometer Walk from Clonegal to Marley Park in Dublin. The walk travels through the counties of Carlow, Wicklow and Dublin.
For further information on the Wicklow Way please click here.
---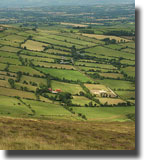 The South Leinster Way


The South Leinster Way is a long distance walking route which runs from Kildavin Co. Carlow to Carrick-on-Suir in Co. Tipperary covering 102 km (64 miles) in length.
The predominant features in the landscape are Mount Leinster, Brandon Hill and the river valleys of the Barrow, Nore and Suir. (The Three Sisters) This stretch can be comfortably walked in five days but strong walkers can finish it in three days.
---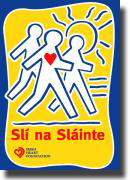 Slí na Sláinte (by the Irish Heart Foundation)

Slí na Sláinte, meaning "Path to Health", is a simple innovative scheme developed by the Irish Heart Foundation to encourage people of all ages and abilities to walk for leisure and good health.
It uses attractive signage at kilometre intervals on established walking routes to help walkers identify the distance they walk. Slí na Sláinte is designed to encourage people to walk more frequently and to enjoy the benefits of a healthier lifestyle.

To View our Local Sli na Slainte please click on the image
This is a PDF document and Adobe Acrobat Reader is required to view it.



To view other Sli na Slainte routes around Ireland please click here


---
Map Guides
Maps with guide-book and detailed 1/50,000 scale strip maps packaged in plastic wallet. They provide information on route finding, local and natural history.
Available from:
EastWest Mapping,
Ballyredmond,
Clonegal,
Enniscorthy,
Co. Wexford.
Website: www.eastwestmapping.ie
Phone: 053-9377835 or from local tourist information offices. Information Sheets are available from Failte Ireland.